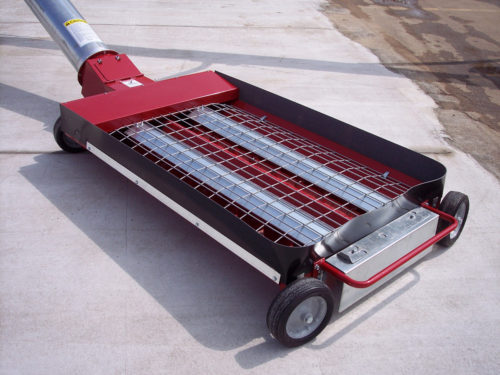 The Hi-Efficiency portable auger features a versatile hydraulic scissor lift, bottom drive PTO, and gimbal mount hinged hopper. Up to 82′ long, and capacities up to 7,000 bushels per hour. If you're looking to goof around, keep looking. Available in painted or galvanized finishes.
Price:
CALL 320-815-1043
Features and Options:
8", 10" and 12" diameter tubes
8" and 10" galvanized or painted finish
12" painted finish
Hydraulic cylinder scissors lift and heavy duty top and side cable trussing for rigid performance.
Product Category:
Augers